GAIA Celebrates AI development at Demo Day
Date

Author
Riyadh's tech community buzzed with excitement at the GAIA Accelerator Demo Day, presented by New Native at The Garage, KASCT on November 2nd:
Fifteen AI startups showcased their pioneering ideas that could transform industries, marking the finale of GAIA's first cohort and its intensive 10-week program.
GAIA, a collaboration between New Native and both the National Technology Development Program ("NDTP") and The Saudi Data & AI Authority ("SDAIA"), equipped these startups with advanced tech and expert guidance. It also converged AI and investment to drive growth and innovation, helping usher in a new wave of change-makers.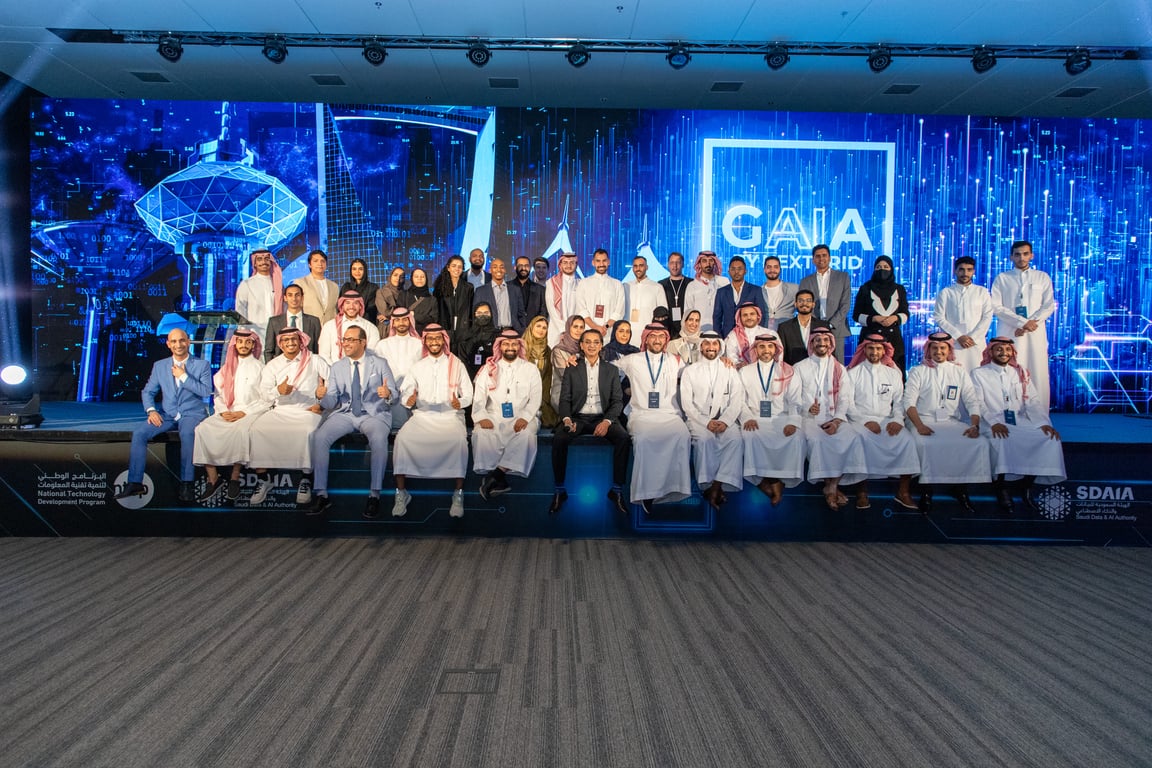 The event was more than a pitch day; it was a hub for forging future growth and partnerships. Attendees from various sectors witnessed innovative solutions that blend generative AI with human creativity.
GAIA reinforces New Native's dedication towards advancing human progress through AI. The company's global community of AI developers continues to grow as well, ready to take on the challenges of tomorrow.